The Drum

One heartbeat, one family
The drum is in my heart. The Drum is the instrument of the heart. The Drum is the symbolic sound of all rhythm, an ancient sound that connects us to each other, to the Earth and to the cycles of all life.
Wildcat
wildcat has a diameter of 1 meter. She is a framedrum with buffalo hide on both sides. She has crystals hanging in her middle. They are singing along when you beat the drum. The Drum is created to heal masculine energy. But is feminine herself. All healing is about the inner wedding of the masculine and the feminine. Wildcat is used for workshops, healing concerts and ceremonies.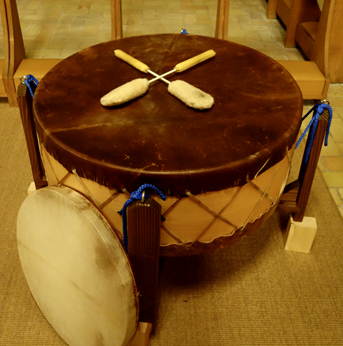 The Healing drum
The healing drum is an ordinary frame drum. The hide is goat and very sensitive, the sound is delicate and deep and she sings wonderful. And she is alive, I think. The healing drum is used for healing concerts, individual sessions and ceremonies.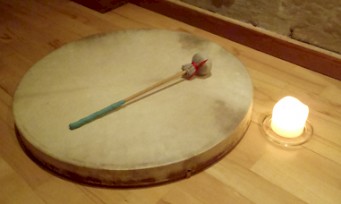 Other instruments
The flute is a northamerican shamanic Wulf Flute. The flute carries Peace and Easyness.And is the instrument of the soul. The Flute is often used as an opening and ending, calling Spirits in and giving thanks to them at the end.